Many Americans are really stressed about one thing right now, and that's back to school.
With about 70 million students expected in kindergarten through college in Fall 2015, everyone's paying attention to back-to-school messages. Now's the time to talk to your audiences about how your agency can help them during this hectic period.
School administrators and teachers are looking for up-to-date, trustworthy resources they can share with students and incorporate into lesson plans. Businesses and community organizations are trying to connect with children and families preparing for the big day. And, of course, students and the parents, grandparents, and other people who care about them are all searching for information on how to begin the school year right.
The media is churning out a stream of articles on all manner of back-to-school topics, knowing there are many eyeballs eager for the newest tips and resources. You can tell people are in a frenzy from this Google Trends chart for U.S. searches on "back to school" in the past year. August 2015 (so far) is the huge peak on the right.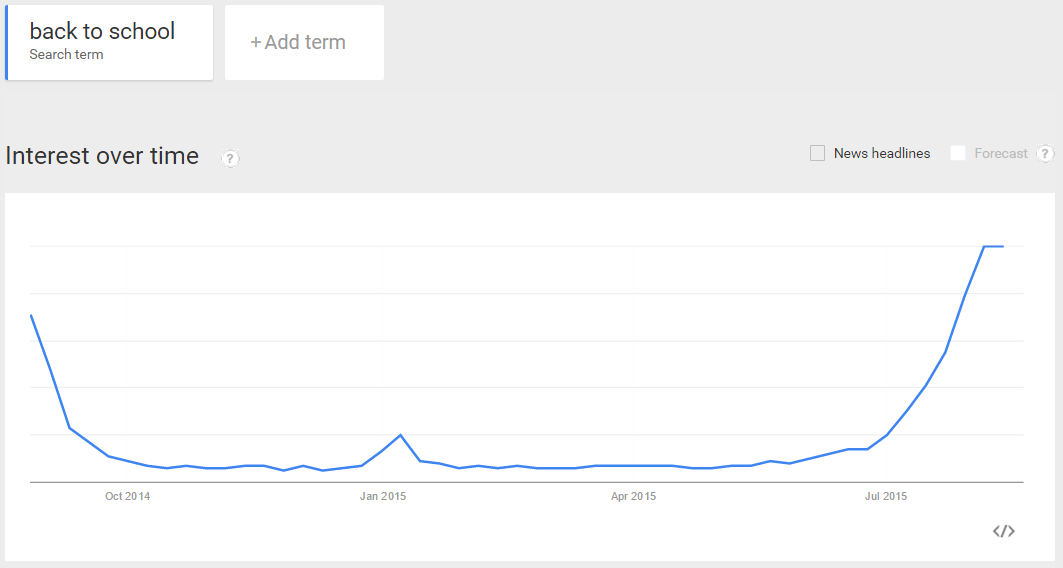 Government agencies have the resources, information, tools, and support that many of these people are searching for. To inspire your agency's back-to-school communications, here are campaigns by government in 2015 that really stand out in the back-to-school crowd:
Sales Tax Holidays
Missouri, Georgia, and Alabama are just some of the states that waive state tax on certain back-to-school purchases. Both residents and shoppers visiting from out of state are able to save money on items like clothing, computers, and school supplies. Some cities and counties also waive their local sales tax, while states may allow localities to op-out of participating if they can't spare the revenue. These back to school-themed sales tax holidays encourage tourism from bordering states, give the state's businesses an advantage over online shopping, and invite residents to support the local economy.
Free Stuff
Who doesn't like free stuff? Government agencies are using back to school as a way to give families in their communities the support they need to succeed. Places like Milwaukee and counties throughout Pennsylvania are holding back-to-school fairs offering free stuff like immunizations, vision and hearing tests, dental care, and information to help improve the health and wellness of children. Other places, like Arlington and Houston, Texas go even further, providing free school supplies and other support to help remove barriers that can keep students from succeeding.
The fairs can also be excellent partnership opportunities for government agencies to connect with nonprofits, foundations, schools, businesses, and community organizations.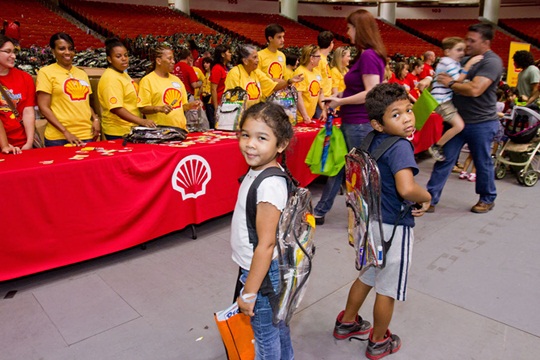 Taxpayer Education
The IRS doesn't let the hot back-to-school hook slip them by. It offers up a series of summertime tips on education tax credits, advice for parents paying college expenses, details on tax benefits for education, and more. The IRS shares this information on their website, as well as via Twitter. Back to school is such a key communications opportunity for educating taxpayers that the the agency even features it on the homepage of IRS.gov, one of the most frequently visited government websites: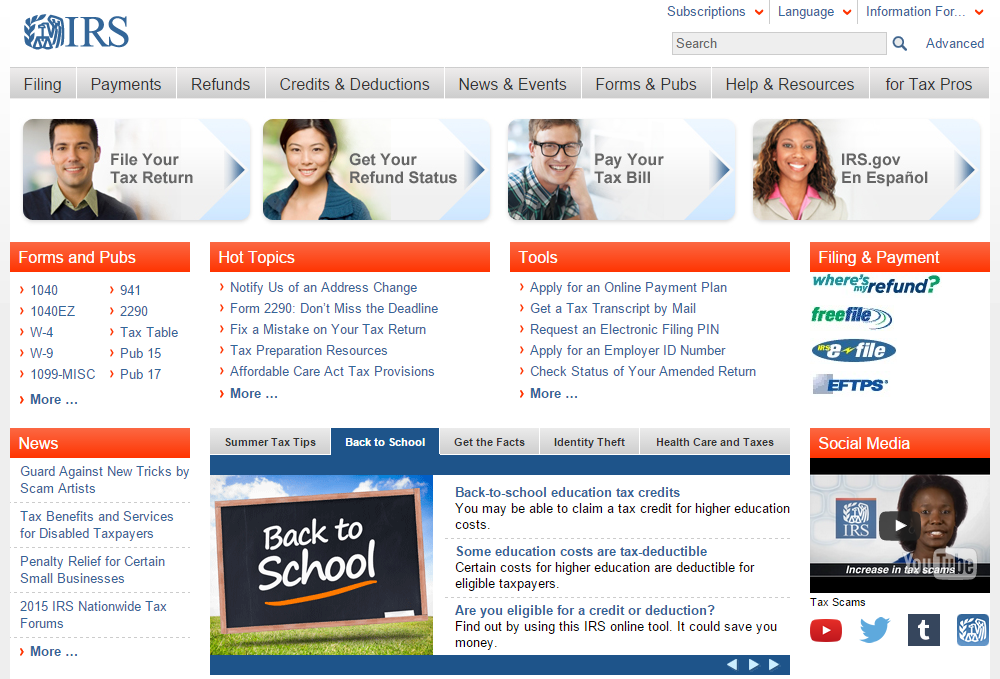 Media Education
Aimed at providing journalists and bloggers with the resources they need to write more accurate and informed articles, the CDC media relations team publishes a back-to-school digital press kit. It covers nine important topics that are highly relevant for the health and wellness of school-aged kids—including STD and pregnancy prevention, proper handwashing, ADHD, and bullying and suicide. For each topic, media can access factsheets, quotes by CDC experts, compelling statistics, videos, graphics, and more, organized in one convenient place. It's a comprehensive resource that answers a timely media need.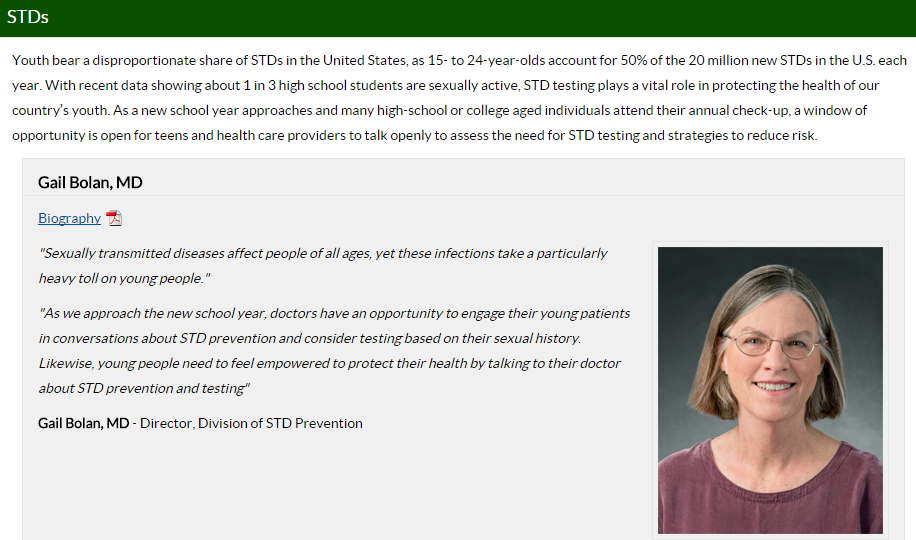 The CDC uses the back-to-school theme to help reach parents on a variety of other topics, such as family disaster preparedness and immunizations and vaccinations.
Consumer Education
Knowing that back-to-school enrollment and all the ongoing forms can disclose a lot of personal details, the Federal Trade Commission (FTC) shared a blog post about how parents and guardians can protect their child's information. At least one Portland, Oregon media station decided to feature the FTC's information in its broadcast, prompting several local school districts to share how they protect students' information. While the FTC's tweets got some traction, the agency is potentially missing an eager audience on other social media where back-to-school planning really dominates, such as Pinterest.
Education Education
Last but not least, and perhaps the most obviously, is the Department of Education (DOE). Just in time for the first day of school, it has provided tips to help parents start the school year right; a brand new, highly practical checklist for new parents; and information for college students on topics including federal work-study and financial aid. Beyond the blog, the DOE uses social media to get their message out, though one suspects the DOE is primarily reaching parents and educators who are already more highly engaged. Find more timely back-to-school communications on the DOE's Homeroom Blog.
Has your agency used the back-to-school hook to grab the attention of your constituents? Share your campaign in the comments.
Lauren Girardin is a marketing and communications consultant, writer, and trainer. Find her on Twitter at @girardinl.