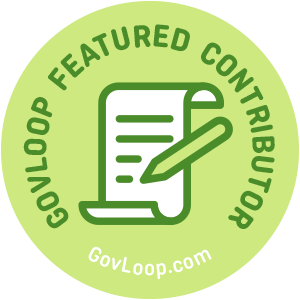 It was January and time for the annual conversation about my performance goals. I had already set in my mind that this year's goals were going to be different; they were going to mean something to me personally as well as professionally. I wanted to feel connected to my goals in a way that their successful completion would mean something more to me than just a gold star on my annual review.
I remember the year prior and having a conversation with my team about goals toward the end of the cycle and at that point, it seemed everyone in the room was experiencing distress over the state of their goals.
In short, no one was close to having their goals completed and were now faced with thrashing their way to completion so they could check some boxes and meet expectations.
It was then and there that I decided my next round of goals would be different.
I work, as I'm sure many of you do, in a system that relies upon SMART goals. SMART goals can be effective but that doesn't necessarily translate to them being inspirational, motivational, or exciting. In my career experience, I have found the goals that inspire and motivate me are the ones I am excited to complete so here are my top three tips for creating SMART goals that will inspire and motivate you all the way to the finish line.
Think about your goals well in advance of your official goal-setting conversation. Your supervisor may have some goals in mind but don't assume they are non-negotiable. For example, if your supervisor presents you with a goal of "improve interagency communication by 25%" and you have an interest in building a social media presence for the agency you could suggest this goal be "create two social media profiles and a posting schedule for each that promotes cross-agency communication". You're still achieving the ultimate goal of increasing cross-agency communication, but now it's in line with something in which you have a personal interest.
Consider where you want to go in your career. Sure, they're annual goals but that doesn't mean you can't include some long-range thinking in the goal-creation process. One of my goals for 2019 is to create a mobile app for one of the training programs we offer. This goal came out of my desire to learn how to create mobile apps in general. This year I'll create an app for the training team but long-range I'll have app-building skills for other projects.
Have at least one goal that's an easy victory. Not all of your goals need to take the full year to complete and in fact, sometimes a smaller task can have a greater impact than one that takes much longer to complete. Also, small victories create momentum for larger tasks. Our team manages many aspects of training and development for our State teammates, including managing training facilities. Recently we upgraded our room technology so that we could better stream and record training events and since that upgrade every one of us has struggled to remember the procedures for using this fantastic new technology. One goal that would be small but extremely impactful would be the creating of a set of procedures and job aids for the team to use.
Performance goals are a part of being employed but the acts of creating and completing them don't have to be arduous and boring. Be bold and speak up if you have an idea for a goal that will not only move the needle for the agency but also inspires you, and everyone wins.
Lisa Menke is a GovLoop Featured Contributor. She is a digital media developer who is passionate about the intersection where opportunities for professional growth and participatory culture meet. As a training specialist for the State of Nebraska, Lisa is currently responsible for the creation of digital media in support of agency training & development, and communications. Read her posts here.