Digital transformation — the use of information technology solutions to improve operations, productivity and citizen services — is a growing priority for government agencies today. However, in the face of tightened resources and shrinking budgets, a gap has grown between the desire to innovate and actual, successful digital transformation outcomes.
A recent GovLoop survey of federal employees found that the two main challenges to IT innovation were the high price tag of new technology and the crushing costs of legacy IT. According to the Office of Management and Budget, more than half of federal IT spending is devoted to operating and maintaining current IT systems — even the ones that don't really work and aren't adequately meeting citizens' needs.
For Thursday's online training, "IT Innovation and How to Get There," GovLoop brought together experts Shashank Khandelwhal, Director of Cloud.gov at 18F, and Jason Adolf, Industry Practice Lead for Appian's Federal Business, to discuss some of the challenges of digital transformation and strategies to achieve innovation. Khandelwhal discussed the benefits and possibilities offered by cloud infrastructure technologies, and Adolf explained how development environments called application platforms-as-a-service (aPaaS) can improve productivity and move agencies forward.
There are numerous hurdles to digital transformation — from too much legacy, to too much change, to contracting challenges, to the costs of investing in new technologies. "It can seem like an impossible journey," admitted Khandelwhal.
However, it is clear that federal agencies must prioritize leveraging new digital technologies in order to achieve their missions and provide better services to their constituents. One way to achieve this is for agencies to take advantage of platform-as-a-service and readily available open source technologies. PaaS can help increase central IT productivity and business alignment, while also harnessing the power of citizen development in a governed and secure way. "Every organization has to think like a software company," said Adolf. "You can no longer just think in the context of manual service delivery. The software and services you're deploying, and that citizens are using, are integral parts of the total experience that's being generated."
PaaS offers a way for agencies to reduce what they have to manage and streamline operations. What we have now with PaaS is "a more mature set of tools that can meet a variety of needs, which used to require individual point solutions," explained Adolf. "The tool sets have evolved in a way that an agency no longer has to use fifty different technologies to solve fifty different challenges."
Khandelwhal had a simple recommendation for achieving government modernization: "automate everything." He noted that PaaS provides plain-language configuration, allowing teams to utilize easy, self-service tools instead of having to struggle with highly technical, complex coding. "Simplicity reduces mistakes. Make it easy to do the right thing," he advised.
By moving applications to the cloud and external service providers, "agencies can spend more time focusing on their mission," said Khandelwhal. Agencies don't have to compromise on innovation to build and maintain costly infrastructure. Instead, with PaaS, agencies can focus on developing new and better products, and "constantly deploy improvements to the platform" in real time.
Adolf also emphasized the importance of measuring and understanding user data when developing applications. Having business processes that are context-aware means that agencies can create experiences for constituents that are "better tailored for their needs, without creating solutions that are so overly complicated that they become too expensive to maintain."
Though new technology can make organizations' jobs easier and improve citizen services, the actual process of digital transformation can be difficult. A recent Harvard Business Review article showed that two-thirds of digital transformation projects end in failure.
Thankfully, Adolf suggested the following tips to overcome these challenges and achieve successful IT innovation:
Put demographic groups in the right environment. Understand your audience and their preferences to ensure the best consumer experience. Don't, for example, put all your resources into developing a fancy mobile application if your users are predominately an older demographic.
Facilitate collaboration and "consider the ergonomics of your applications." Pull your organization's data and information together in a single interface to provide better service delivery.
Focus on agility. In a rapidly changing political and legal climate, agencies have to be able to make adjustments on the fly in order to respond to regulation or policy changes. Applications should be designed in a way that promotes flexibility. "Being able to make rapid adjustments to the ways that processes work to the ways that screens are interacted with can make a huge difference in the user experience very quickly," Adolf said.
On an optimistic note, the hardest thing might just be getting started. "It's not an impossible problem to fix. It's all about inertia," concluded Adolf. "If you allow bureaucracy to stop you or hold you back, innovation will never happen. You have to start somewhere. Taking the initiative to start small can really be the first step towards making the change."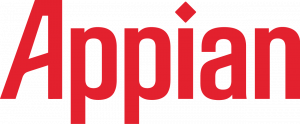 This blog post is a recap of a GovLoop virtual training on IT innovation. For more information, view our recent research brief, here.