To write GovFem articles, I scour the internet everyday for the newest and best articles and op-eds about women working in the public sector. While many of those articles end up in our GovFem posts, we unfortunately can't cover them all in the weekly series. That's why we created the GovFem Reading List, which highlights the top posts from around the web each month.
This March, a few articles highlighted how women are making progress in the public sector, particularly in business and technology fields. However, other articles suggest that we still need to explain gender disparity in more real terms, before we can ever truly fight it. Here are the top five articles worth reading from this past month:
1. Federal Government Breaks Contracting Record for Women-Owned Small Businesses
Let's start with some good news. Early this month, the Small Business Administration's leader, Maria Contreras-Sweet, announced that the agency met its goal of awarding 5% of contracts to women-owned small businesses. While the number seems small, the achievement is significant since SBA has worked towards it for years without success. Additionally, the Administration used the milestone to promote a Dec. 2015 study that highlights the impressive contributions female-led businesses have on the economy and provides guidance to improve contracting practices. Way to go, SBA!
2. The Best Thing Women Can Do to Close the Gender Pay Gap
Here's a little more good news. A new study found that if we double the rate at which women become digitally fluent developed countries could see workplace gender parity by 2040. Especially in government, where agencies are doubling down on recruitment efforts in STEM fields, having some digital skills can really set you apart from your peers.
3. Out Here, No One Can Hear You Scream
Now for the bad news. This expose from Huffington Post is an alarming must-read about the National Park Service. One paragraph from the article summarizes it well: "We're used to hearing stories of sexual harassment in the Army, the Navy, or within the police force… there's a general cultural understanding of what women face in traditionally male-dominated public institutions. The agencies that protect America's natural heritage enjoy a reputation for a certain benign progressivism—but some of them have their own troubling history of hostility toward women."
4. Men Really Are Clueless About Their Female Coworkers
I've written about the importance of including men in conversations about equal opportunity for women. I have also impressed the need to include data in those discussions. But if you aren't yet convinced, read this article about how many men still don't have a clear view of pay inequality between genders. As the article notes, "You can't fix something that you don't see."
5. Here's Which States Offer Women the Most Equality
Speaking of data… This data breakdown from Bloomberg is an interesting read, not only for its geographic analysis but also for its commentary on how the presence of a robust public sector can help improve gender equality (see notes on Maryland's equality index, particularly).
And in case you missed them, catch up on this month's GovFem posts: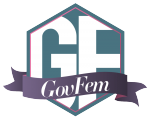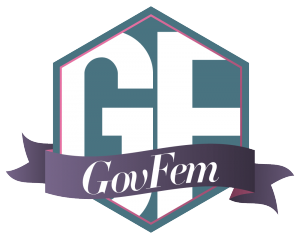 Every month, GovFem compiles a list of the top articles about women in government from around the web. If you have an article you think should be included in next month's reading list, email [email protected] with your suggestions.