Posts Tagged:

civic design
Here is a limiting belief: We are a government organization and don't think user research is something we can do.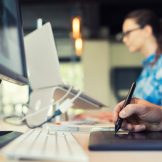 User experience design grounded in community insights and followed by the rapid implementation can be a recipe for success.
If creativity, vulnerability and innovation are to be embraced, those in leadership can't freak out when certainty is unavailable to them. How leadership reacts will have ripple effects that impact everyone under them.