The private sector places a lot of emphasis on optimizing websites for user experience. But what exactly does user experience mean? And how can governments learn from — and strive to achieve — a standard of excellence in user experience?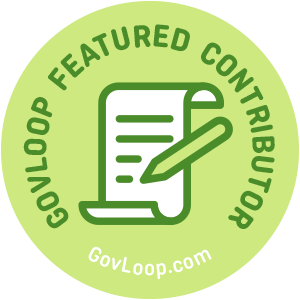 When it comes to web design, user experience (UX) describes the application of techniques and methods in visual design and development that enhance the ease and enjoyment users feel when engaging with a website. A web page that is built around the physiological tendencies of the human eye — and expectations of the typical user — is said to have good UX.
Historically, government websites did not prioritize UX. Many were designed in the early days of the web, and even recently developed pages sometimes reflect that same rudimentary aesthetic and functionality. However, all of this is starting to change. At SeamlessGov, we affectionately refer to UX for government as "GX" — or government experience. It includes everything you'd expect from good private sector UX design, plus the joyful realization that something so vital to a functioning society can be easy and enjoyable, too.
Here are three tips for optimizing GX:
#1. Create a Consistent Look and Feel
One of the first steps toward GX optimization is developing visual coherence. The style and design of your website should be consistent across all pages. Maintaining one updated, visually-appealing homepage that links out to outdated and low-quality interior pages makes visitors skeptical of the content they find there. As a result, they become far less likely to use the information and services you're offering.
So, your website should adhere to a universal style guide throughout its subpages. Stylistically, these common motifs should be modern but tend toward minimal — not everyone's computers can handle elaborate Javascript, autoplay videos and other fancy elements. It's especially important to keep application forms and payment portals up-to-date, as people tend to find it unsettling to input sensitive information on a page that looks antiquated.
Visual elements such as fonts, logos, graphics and banners should stay consistent across pages. Structurally, web pages that promote similar content should use a similar layout. Also, your online applications, web forms and payment portals should stick to the stylistic standards established by your style guide whenever possible.
#2. Responsive Design
If you regularly use your mobile phone to access websites, chances are you've encountered bad responsive design in the wild. Pages that load halfway off the edge of your screen, or load so small they'd be better suited for ants, are prime examples.
Most government websites aren't designed to be responsive to all browsers and devices. Now that citizens are increasingly accessing municipal websites from their phones and tablets, municipal digital services must optimize for these new channels.
From our experience, nearly every municipal partner that we work with receives over 50 percent of their website traffic from mobile devices. That's a full half of the people accessing your website trying to pinch, zoom and move it into something they can read and interact with. That also results in a big percentage of your visitors just giving up. And good luck getting them to fill out a form.
Therefore, it's necessary to develop a website that is mobile-friendly from top to bottom.
#3. Accessibility
Over the past few years, accessibility has become a vital consideration in the realm of government innovation.
Federal agencies are now required to make their websites accessible to users with disabilities. State and local governments are increasingly expected to adhere to Section 508 and standards as well. Part of the rationale is legal — protecting the rights of people with disabilities is the law — and part of it is moral. Your website should be available to all your citizens!
Accessibility is also important for accommodating an aging population. Local governments are tasked with finding ways to provide services for baby boomers, who are aging into retirement in large numbers. They are also more tech-savvy than their parents' generation.
Municipal websites and online services should be presented in an easy-to-read manner. This can make a huge difference for people who experience difficulty reading small text. Beyond that, a government website should also integrate with assistive technologies, so that users who have more difficulty seeing can interact with the site without a problem.
Government websites don't need to be hard to use. Good UX is becoming more and more available to agencies with small budgets — it's up to them to take advantage of it.
Jonathon Ende is part of the GovLoop Featured Contributor program, where we feature articles by government voices from all across the country (and world!). To see more Featured Contributor posts, click here.