Most government agencies understand the business case for diversity and equal employment opportunity (EEO).
It's evident by now that diverse employees bring a broad range of ideas and viewpoints to the table which can promote positive change, spark innovation, increase productivity and maximize strategic mission-driven results.
This is particularly true as the nation and labor force are increasingly more diverse. According to the U.S. Census Bureau, Hispanics/Latinos and Asian Americans represent the fastest growing populations – a demographic trend expected to continue in the years and decades ahead.
Business Case for Diversity & EEO
A diverse workforce challenges "old-school" orthodoxy and antiquated thinking with fresh out-of-the-box ideas and new ways of working. This can subsequently improve the efficiency and effectiveness of mission-driven results, while also building a workforce which more closely resembles America.
Fostering diversity and EEO can help government agencies improve recruitment, hiring, retention and advancement of the most talented employees – including minorities, women, people with disabilities, and the next generation of leadership.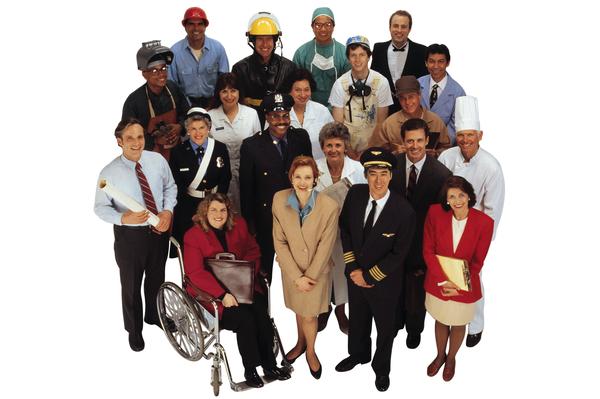 Unfortunately, employment discrimination still remains an unwelcome scourge in the modern workplace – whether blatant or implicit, conscious or unconscious, intentional or unintentional. This is another reason why EEO and diversity programs are of utmost importance for all workplaces.
Uncle Sam knows this and has taken the lead in proactively promoting diversity and EEO at every agency. The U.S. Government understands that the best talent and ability can come from anyone and anywhere – regardless of race, color, gender, disability, religion, age, national origin, sexual orientation, etc.
Executive Order on Diversity & Inclusion
Executive Order 13583 was signed by President Obama in August 2011 to establish "A Coordinated Government-wide Initiative to Promote Diversity and Inclusion in the Federal Workforce." The Executive Order reads in part:
"Our Nation derives strength from the diversity of its population and from its commitment to equal opportunity for all. We are at our best when we draw on the talents of all parts of our society, and our greatest accomplishments are achieved when diverse perspectives are brought to bear to overcome our greatest challenge."
"As the Nation's largest employer, the Federal Government has a special obligation to lead by example. Attaining a diverse, qualified workforce is one of the cornerstones of the merit-based civil service."
"To realize more fully the goal of using the talents of all segments of society, the Federal Government must continue to challenge itself to enhance its ability to recruit, hire, promote, and retain a more diverse workforce."
"Further, the Federal Government must create a culture that encourages collaboration, flexibility, and fairness to enable individuals to participate to their full potential."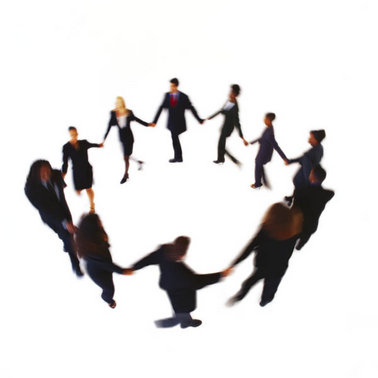 Much Work Remains
While federal agencies have made substantial progress over the years in the areas of diversity and EEO, much work still lies ahead.
Unfortunately, diversity shortfalls at the highest levels of government remain an unwelcome reality for feds who are minorities, women, as well as people with disabilities and "targeted disabilities" (the most severe impairments).
Minorities and women remain under-represented in the Senior Executive Service (SES) and top grade levels government-wide. Hispanics have been under-represented overall for some time. Moreover, minorities and women are too often clustered into mid-level or low-level grades with little room for significant advancement.
So what can federal agencies do to further improve diversity and advance EEO as a strategic imperative? Following are five suggestions:
 Closely collaborate with OPM to implement and better leverage diversity and inclusion best practices, in accordance with Executive Order 13583 and other executive actions.
Partner more closely with EEOC to receive the necessary education, technical assistance and training to maximize equal opportunity and promote model workplaces for all individuals.
Display more leadership from the top. Agency heads need to clearly communicate the importance of diversity and EEO in a more sustained manner. This message is always most effective when it comes from the head of the organization.
Increase mentoring of women, minorities and people with disabilities. It's simply not enough to recruit and hire a diverse workforce, but just as important to improve retention and advancement. Mentoring plays an invaluable role in this regard.
Don't discriminate, period! Providing equal opportunity means all federal employment decisions – with the exception of political and presidential appointees – should be based strictly on merit, talent and ability to do the job. Every individual deserves the chance to compete and advance on a fair and level playing field without discriminatory barriers. That's what justice and equality are all about.
The Takeaway
Despite building the most diverse workforce in America for an organization of its size, Uncle Sam still faces some glaring problems.
There are still too many glass ceilings, sticky floors and clogged pipelines, so to speak. This unjustly holds back talented public servants from reaching their full potential based on merit.
This simply cannot stand if the federal government truly aspires to be a model employer for all individuals.
 DBG
AUTHOR'S NOTE:
This is the second of a five-part series examining top priorities for public sector agencies in 2015. Last week, I addressed the issue of cybersecurity as the #1 priority for the public sector.
The importance of enhancing cybersecurity was further exemplified Monday by three separate events:
1) The rogue hacking of some social media accounts of U.S. Central Command (CentCom).
2) Federal News Radio and other media reported that OPM has "disabled a Web portal used by federal retirees Monday to address a malfunction that may have left some retirees' information accessible to other individuals visiting the portal."
3) Finally, a scathing GAO report made public on Monday identifies some major deficiencies in cybersecurity government-wide. The report is highly critical of the Department of Homeland Security (DHS).
Stay tuned next week for public sector priority #3 for 2015.  Meanwhile, please share your valuable views and important insights in the comment section below. Make YOUR voice heard…
PLEASE NOTE: All views and opinions are those of the author only and not official statements or endorsements of any public sector employer, private sector employer, organization or political entity.
David B. Grinberg is part of the GovLoop Featured Blogger program, where we feature blog posts by government voices from all across the country (and world!). To see more Featured Blogger posts, click here.