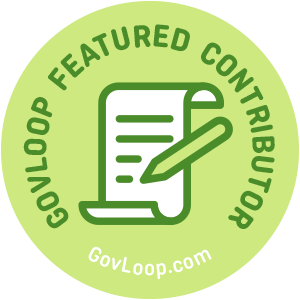 Last week I discussed the benefits of volunteering to advance your career goals.
In addition to pursuing these types of work opportunities, you should consider continuing your education to advance your career. Whether you're new to the work world or changing lanes mid-career, taking classes in your field of interest can help get you to where you want to be.
Taking classes in your spare time has its benefits:
Skills recharge: Industry trends change (hence the term 'trend'). The best practices you learned five years ago have surely been updated as technology and information-sharing channels have changed.
Personal development: Perhaps you love your job and don't need to change a thing… but you're bored and want to learn something new.
Networking: You'll meet others with your career interests who can share their industry best practices and contacts.
But I'm done with school
Going back to school doesn't necessarily mean applying to a post-graduate or doctorate program. Whether you want to earn a certificate or just take a few classes to meet your job's training requirements, there are courses out there for you.
Sounds good. Where are the classes?
Gone are the days of needing to sit in a physical classroom. With more and more colleges and universities offering an online learning component, full-time workers have the option to take courses from institutions located around the country.
Online courses are convenient for working adults, not surprisingly. A study reported by U.S. News & World Report found that online classes were well-suited for those balancing work, family and other obligations.
If you prefer on-site instruction, research which learning institutions in your area offer what you need. That's what worked for me. I enjoyed taking editing and writing courses at Graduate School USA and Georgetown University's School of Continuing Studies, both in Washington, D.C.
Another tip: Check out your local community college. These schools offer credit and non-credit courses in a variety of subjects. You're bound to find one to boost your professional or personal development.
Here are more tips to consider as you research continuing education opportunities:
Check in-house first: Find out if your employer has a training budget for professional development opportunities and make your case on why you should attend.
Join an organization: If you're not a member of a professional membership organization, consider joining one. In addition to networking opportunities, members get access to free or low-cost training opportunities.
Share the knowledge: Let's say you've found the perfect course that your employer may pay for — but it's a little pricey. Offer to make it cost-effective for your agency by offering to share handouts or lessons learned with your team.
Ready, set, learn.
Your learning should never stop, especially when it comes to your field. Even if your next promotion isn't tied to you taking a class, it never hurts to refresh your skills. You can use what you learn to improve work processes in your current position or polish your resume as you apply for new opportunities.
Jennifer Singleton is part of the GovLoop Featured Contributor program, where we feature articles by government voices from all across the country (and world!). To see more Featured Contributor posts, click here.