Skilled leaders design harmonious teams with balanced, manageable workloads along with fair opportunities by implementing mindful delegation and inclusive practices. In these environments, everyone equally pulls together, combining their unique strengths and experiences to accomplish excellent work. Employees are empowered to operate with an understanding of what is expected of them and no one feels overlooked or overutilized.
Managers who seek to create a more fair, inclusive, and balanced organization can start by trying these seven practices. Part one of this article contains the first three practices with the other four shared below.
4. Upskill employees by implementing effective training so everyone feels valued and can confidently contribute to the mission.
When performance is not the issue, work on upskilling employees to create a pool of talent and expertise in your organization. This will provide you with a bench of employees fully skilled, trained, and prepared to tackle new challenges, eliminating the need for you to rely solely on your top performers. Implement a training program that best meets the needs of your team. If you have a large group of employees that need to learn core organizational techniques or concepts, create formal training sessions to bring everyone up-to-speed simultaneously. If it is a couple of employees with varying skill levels, consider assigning a dedicated mentor that can provide individualized help. Upskilling your folks is an important investment you need to make so everyone feels valued and equally equipped to confidently contribute to the mission.
5. Offer fair opportunities for employees to be a part of important decision-making efforts by offering lead roles publicly to all team members.
Inclusion is based on the degree to which individuals feel like they are a part of critical organizational outcomes and able to influence important decisions. By automatically selecting who gets to be a part of organizational working groups or lead strategic initiatives, you run the risk of being exclusive in your selections. You could also be overlooking someone who has a real passion for the assignment that would likely knock it out of the park if given the opportunity.
Try a new tactic when assigning important organizational initiatives and efforts, especially ones that have the potential for employee advancement, promotions, or rewards. Instead of selecting someone for it, offer the role publicly to all team members. Allow them a fair chance to put their name in the running to take on something that excites them. Implement an informal-like interview process to determine how each person plans to lead the effort and to hear firsthand their ideas for managing the work. Be sure to set your expectations about the position up front so there are no questions about timelines and deliverables.
6. Utilize a variety of communication methods to help employees become comfortable contributing and participating.
Keep in mind that not everyone is going to feel secure speaking up or confident enough to actively engage in team meetings. Some individuals might be unsure of how to contribute, especially if a few experienced employees tend to dominate the conversations. This goes along with a study cited by Forbes that found only 35% of employees feel comfortable contributing in meetings. To increase this percentage, you want to purposefully make sure everyone feels included, comfortable with contributing in their own way, and that their input is valued. Never assume that employees who are not speaking up or actively participating in meetings do not have powerful ideas or what it takes to bring a vision to life.
Since not everyone is confident communicating and engaging in the same way, be sure to use a variety of communication methods to make sure all voices are being heard and respected. Try a silent brainstorming activity where everyone writes down their ideas in silence then reads their ideas out loud. Others would rather have a one-on-one conversation to get their points across. And some might prefer preparing their responses in writing. Actively offer different options for employees to participate and show appreciation for their contributions.
7. Recognize any potential for exclusive meetings by being cognizant about who is and who is not being invited.
Become aware of any tendency you have for selecting the same group of employees for the majority of meetings and discussions. Over time, consistently inviting the same employees will become time-consuming for them and lead to things like groupthink, since no new voices are being heard. When you run meetings this way, recognize that you are actively deciding who can and cannot contribute. If you are not allowing others to listen and participate in important conversations, they will never be brought up to speed on the topic to effectively contribute or be able to offer their unique perspectives.
One way to address this is to become cognizant about who is and who is not being invited to the meetings. It is not necessary or sensible to invite every employee to every meeting, however, so try asking yourself these questions before sending that meeting invite:
Who could benefit from this discussion?
Who can learn from it?
Who might have a new or different perspective?
Who else might be interested in driving some of these outcomes?
Whose voice is not being heard?
Conclusion
As a leader you have an obligation to utilize and value your employees' perspectives, expertise, and strengths. Be sure you understand what each person is currently working on and practice mindful delegation when assigning tasks. Make a dedicated effort to get your folks trained up and performing at successful levels to even out the workloads. Offer equal opportunities for employees to be a part of important decision-making processes. Identify several ways for all employees to comfortably contribute and ask yourself who is missing from pivotal discussions. Operating in this manner will bring out the best in your people and lead to positive organizational outcomes.
You may also be interested in Inclusive Leadership: It Starts With You and Inclusive Hiring Starts With The Right Job Description.
Interested in becoming a Featured Contributor? Email topics you're interested in covering for GovLoop to [email protected] And to read more from our Spring 2021 Cohort, here is a full list of every Featured Contributor during this cohort.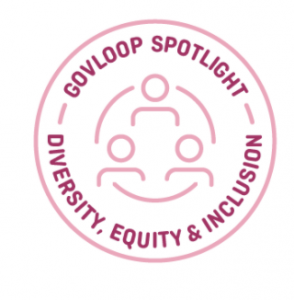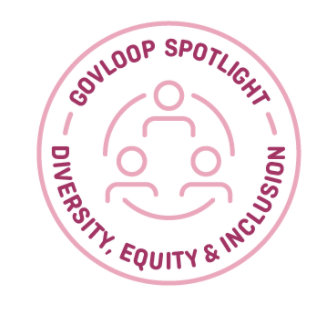 Tessie Davenport has served as a leader in the Department of Defense for the past ten years. Her breadth of experience includes creating successful teams, coaching, mentoring, and leading development programs. She has a B.A.S. in Information and Computer Security, an M.S. in Intelligence Management and a Graduate Certificate in Organizational Management. She hopes to inspire new leaders and experienced ones by offering practical ideas to help them build positive cultures and grow their people.