Never doubt that a small group of thoughtful, committed citizens can change the world.

Indeed, it is the only thing that ever has.

– Margaret Mead, Anthropologist
Public participation wasn't easy before 2020. Making decisions that involve community input takes skill and planning, even in the best of times.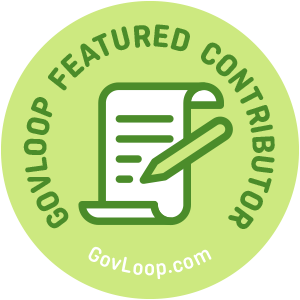 Enter the maelstrom that is 2020. Social and cultural changes are happening at an increasing speed. COVID-19 is forcing our governments to take action at a larger scope than those of us alive today have ever experienced.
Sound public decision-making that embraces public participation is needed at a time when trust in government is at an all-time low. You need a diverse team to improve your practices and adapt to the next big change.
Forming a support group
In my city, we were fortunate. One year before the outbreak of COVID-19, we created an internal group to improve our city's public participation processes. This group of project managers, planners and other staff meets monthly to share best practices, compare notes and support each other. Our team has been meeting for about a year and a half, and attendance increases each month.
Members of the group share their experiences in the field, brief each other on trainings, and discuss upcoming planned events. We combine efforts to provide better experiences for the community. We discuss city policy and advocate for policy improvements.
When the outbreak hit and staff began to work from home, our group became even more valuable. We featured IT staff to train practitioners and answer questions about the technology tools that support digital public meetings. We involved community organizations to understand the stakeholders' experience of our practices and inform our policy changes. We had the framework in place to quickly adapt to the changes that COVID-19 demanded.
Creating a public participation group in your organization
Having this group in place before the pandemic hit was a stroke of luck. But it's not too late to assemble staff who conduct public participation into a team that will improve your organization's practices of making public decisions. Here is some of the best advice for creating a Public Participation Practitioners group:
Develop support from the highest level possible, using a value statement
Leadership of government agencies may not see public participation as a skill of its own. Some see it as a simple duty to be added onto project managers' existing roles. But the way a community experiences a public process affects its reception of those decisions.
It can be helpful to emphasize public participation as the essential characteristic that distinguishes successful public decisions from decisions that are poorly received.
Elected leaders, or chief of staff-level leadership, will have an interdepartmental overview of the value of productive public participation. Decision-makers, whether elected or not, respond to value statements: "Better public participation will improve outcomes across all departments."
Convene the team – don't spearhead it
As soon as possible, and as often as possible, feature the voices of team members. A public participation group benefits from dialogue more than instruction. Live the values of public participation: Step up, Step back (or Move up, Move up).
Advocate for accessibility
Many government agencies struggle to reach acceptable levels of accessibility and inclusion. By making these considerations part of your team meetings, you can equip your team to exemplify these values in their public-facing events.
Explore thought leadership and guidance
As we're all learning how to provide digital participation, there's no shortage of opinions on how to "do it right." An internal team can be a great way to explore all the white papers, webinars and guidance that's out there.
Consider starting a book club (or article club) and facilitating discussion about emerging guidance for public participation.
Involve local (or national) agencies
The silver lining of online meetings is that there are fewer physical restrictions on meeting attendance. As the one convening the meeting, you can incorporate voices that you might not hear if the meeting were in person.
Consider inviting university faculty, advocacy groups and other nonprofits as special presenters at your meetings. Hearing from these organizations can improve your team's understanding and empathy for other perspectives, which improves your public participation practices.
"I can do things you cannot, you can do things I cannot; together we can do great things."

-Mother Teresa
We're all in this together
Does your organization have a team focused on improving public participation? Have you experienced pain points, or seen examples of doing digital public process well? Let's chat in the comments!
Jay Anderson is responsible for digital engagement and public processes at the city of Colorado Springs. Jay holds an MPA from the School of Public Affairs at the University of Colorado – Colorado Springs, where he also serves as the Chair of the Dean's Community Advisory Board. Jay focuses on the point of engagement between the community and its institutions, creating programs that give a voice to people who want to have an impact on their government.