Posts Tagged:

Cloud Briefing Center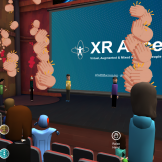 Often, trusted best practices like "start small" are repeated at government conferences like they're the IT national anthem.
To meet application expectations, organizations have to fix issues right away. And when you don't have automation capabilities, it becomes difficult to pinpoint and fix snags in real time.
GovLoop has three tips for agencies who want to keep digitally transforming after they've adopted cloud computing services.