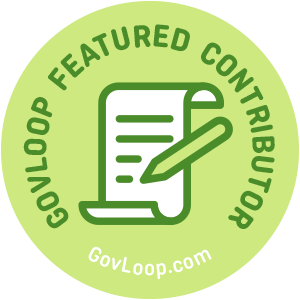 In my article last week, I discussed leaders listening from the bottom up. But as I wrote, I thought to myself, "How many people really know what a leader is?" I am sure people read books and watch movies to learn leadership traits, but how many formally learned how to lead to excellence. Anyone can lead a group, but not many can lead to greatness. Just because you got hired to lead doesn't necessarily mean you are a leader. Can I tell you a secret? Leadership is about people; it has nothing to do with any title! In other words, "leaders are born, not made!"
Being a leader is not an easy task; you have to understand people and how to work with them to get the job done, without it being a dictatorship. Leaders are not royalty, but they are assigned a mission that requires teamwork to reach a certain goal. Leaders don't get caught up in titles like "Managers," "CEO," "VP," "GM," etc. because they only show their pay grade, not their control. A true leader does not operate with authority, but with skills that include partnership and inspiration. As John Quincy Adams said, "If your actions inspire others to dream more, learn more, do more and become more, you are a leader."
The world doesn't need the bosses, it needs leaders who understand their jobs — and the job of a leader is to grow more leaders. There's no blueprint to being a great leader, it's a process, but here are five traits that every great leader possesses:
Be Your Own Leader: If you cannot lead yourself, then you can never lead anyone else. Self-leadership is the greatest challenge for anyone as a leader. A successful leader doesn't move without practical definite plans. They plan their work and work their plan.
Value Every Relationship: A true leader focuses on people, not power. You can't lead people unless you value every relationship and understand them. If you're talking to your employee, no matter his/her job profile (whether he's a janitor or a junior member), always remember that there is a person behind that job profile — they're more than a tool and resource.
Say "Thank You" to Your Employees: When you say thank you, it represents that you're truly a grateful person. Every employee makes a difference. Remember, great leaders claim none of the honors.
Encourage People to Do Their Job: It costs you nothing, but the results can be enormous. Most of the people don't work only for money, they do it because they believe that their work matters.
Always Be a Good Listener: Employees want a leader who cares about them. A true leader is never too busy to connect and maintain a solid relationship with his team. As Napoleon Hill said, 
"People may follow the forced leadership temporarily, but they will not do so willingly nor forever."
Charron Hopson-Swift is part of the GovLoop Featured Contributor program, where we feature articles by government voices from all across the country (and world!). To see more Featured Contributor posts, click here.