All employees want great managers, yet not everyone is fortunate enough to enjoy that luxury. But what really makes an awesome manager?
Some people say that an inclusive and positive can-do management style is best to promote leadership and productivity. Others argue it's more effective for a manager to use fear tactics to get results and keep employees efficient. So what's the answer?
This is the last post of a five-part series on public sector priorities for 2015. My recommended Priority #5:
Hire and Promote More "Moses Managers" (as I call them).
Prior posts focus on strengthening cybersecurity (#1), fostering workforce diversity (#2), implementing work flexibility programs (#3) and leveraging social media (#4).
FEVS Portrays Problems
It's evident from recent Federal Employee Viewpoint Surveys (FEVS) that too many feds have sagging morale and low overall job satisfaction.
This is unfortunate because such sentiments are surely detrimental to boosting mission-driven performance and productivity.
The root of this problem may stem in part from bad managers who trample office morale and make an employee's work-life unpleasant — if not miserable — through favoritism, bullying, harassment, discrimination and retaliation, among other things.
These bad managers give government a bad name. They also negatively impact employee engagement and may increase absenteeism. Moreover, if Uncle Sam wants to provide the best service to the American people then government must foster diverse and inclusive work environments where all employees can reach their full potential based on merit, talent and ability.
Therefore, the "Moses manager" is an invaluable asset to the government and the public it serves.
So what defines a "Moses manager" other than performing "miracles" in crisis situations?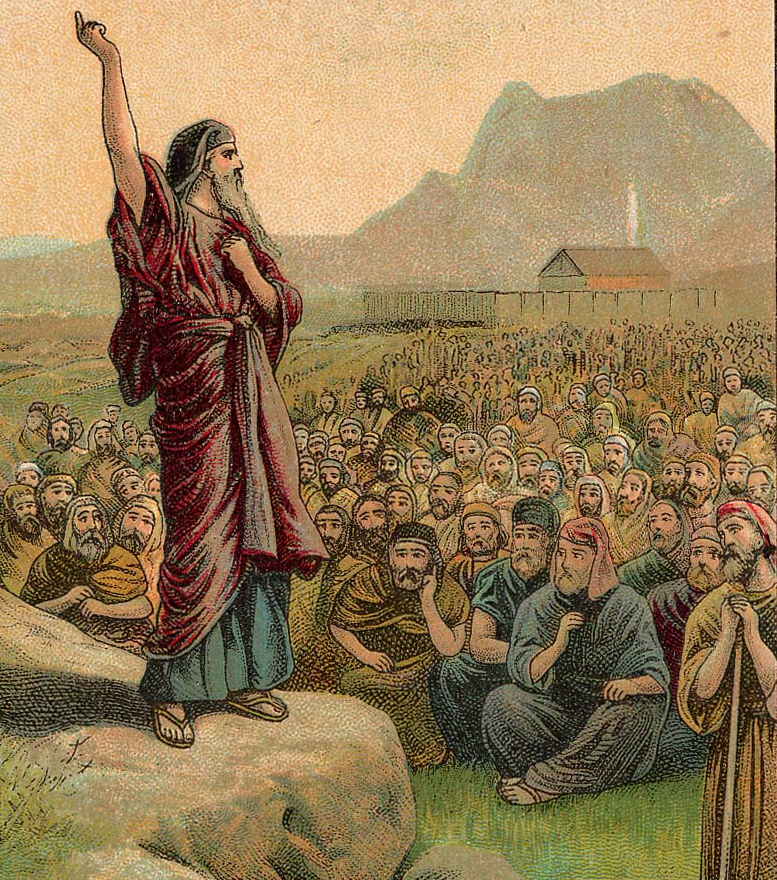 10 Commandments of the "Moses Manager"
The "Moses manager" possesses some or all of the following 10 traits (or "commandments"   as I call them):
1. Thou shall be positive, energetic, upbeat and radiate leadership.
2. Thou shall be quick to praise staff and listen to their ideas, good and bad alike.
3. Thou shall be professional in appearance, mannerisms and actions (no discrimination, retaliation, etc.).
4. Thou shall recognize the important role on the team played by every individual.
5. Thou shall encourage out-of-the box thinking to spark creativity and innovation.
6. Thou shall reject ineffective, entrenched and antiquated bureaucratic procedures which  hinder productivity.
7. Thou shall be humble, modest, accessible ("open door" policy) and mentor staff for advancement.
8. Thou shall take ownership of failures, rather than casting blame, and perform "miracles" in crises.
9. Thou shall recognize and reward staff for exemplary performance, productivity and results.
10. Thou shall maximize work flexibility (telework, alternate schedules, etc.) to enhance employees' work/life balance, which boosts morale and accountability,  productivity and job satisfaction.
The Takeaway
Results of a "Moses manager" include, but are not limited to, increased performance and productivity, greater employee engagement and accountability, higher morale and overall job satisfaction, as well as more organizational loyalty.
In short, this is exactly what government needs more of, especially considering that many agencies continue to operate under severe fiscal austerity measures.
That's why public sector agencies should make recruitment, hiring and advancement of "Moses managers" a top priority in 2015. This is a winning strategy for agencies, employees, and the public alike.
What do YOU think?
• Have you ever had a "Moses manager"?
• If so, what were the results?
• On the flipside, have you ever had a malicious manager?
• If so, how did that turn out?
**** PLEASE SHARE YOUR COMMENTS BELOW ****
DBG
NOTE: All views and opinions are those of the author only and not official statements or endorsements of any public sector employer, private sector employer, organization or political entity.
David B. Grinberg is part of the GovLoop Featured Blogger program, where we feature blog posts by government voices from all across the country (and world!). To see more Featured Blogger posts, click here.