Public sector agencies need to be more flexible in embracing and implementing smart work flexibility programs (work flex) for all eligible employees in 2015.
Put simply, work flex saves time and money while increasing employee engagement, performance and productivity, as well as morale and overall job satisfaction, among other things (see list below).
Work flex also lends itself to a healthy work-life balance for employees, which can be a key tool to recruit a new generation of young leaders to public service and make current employees more productive.
That's why expanding work flex programs is my recommended #3 top priority for all public sector agencies in calendar year 2015.
Management Resistance
A Presidential Memorandum published in June 2014 states:
"It is the policy of the Federal Government to promote a culture in which managers and employees understand the workplace flexibilities and work-life programs available to them and how these measures can improve agency productivity and employee engagement."
However, adopting modern-day work flex programs is problematic for agencies with an antiquated leadership and management mentality or work culture. Unfortunately, some "old-school" managers remain intransigent to offering work flex options despite a long list of benefits.
Work flex programs such as telework, alternate/flexible work arrangements and "Results-Only Work Environments"™ simply make good business sense. This is primarily due to new and evolving mobile, digital and virtual technologies which have become integral parts of everyday life. These modern high-tech tools are radically transforming the way we work, including where, when and how.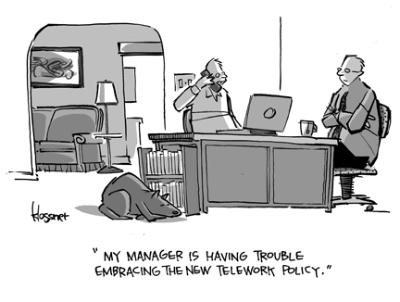 Benefits of Work Flex
Some of the many benefits of work flex include, but are not limited to, the following:
Enhancing the often elusive work-life balance craved by so many job seekers and employees, especially the sought-after millennial demographic and Gen Z.
Allowing employees to work more effectively, efficiently and with greater accountability.
Boosting employee morale, agency loyalty, job satisfaction and mission-driven engagement.
Achieving significant cost savings on expensive building leases and office space, especially in big cities.
Ensuring continuity of business operations per contingency planning during shutdowns and emergencies.
Accommodating workers with disabilities, pregnant employees, as well as those with urgent family and caregiver responsibility.
Reducing employee stress, illness and absenteeism – the decline of which may yield lower health care costs.
Decreasing environmental degradation inherent with gas guzzling commutes.
Return on Investment (ROI)
The Congressional Budget Office (CBO) estimates:
"The $30 million spent to implement telework throughout the government over the past five years amounts to less than one-third the $100 million lost in productivity costs when federal offices in Washington D.C. must be shut down for a single day due to inclement weather."
A recent report by the Mobile Work Exchange provides some compelling data. According to the report, "Mobility Progress Report: Are Federal Agencies Passing the Test?":
"By expanding mobile capabilities so all Federal employees could telework in the event of disaster, the Federal government could gain $60 million more in productivity per disrupted day."
"By leveraging mobility in conjunction with a real estate reduction plan, Feds could save $15.1 billion government-wide."
"69% of HR managers say their agency has experienced a positive return on its telework investments to date."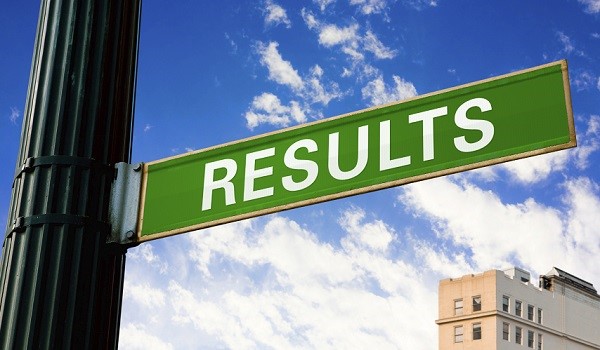 Greater Commitment Needed
I also spoke with several workplace and HR experts about work flex. Here's what some of them told me:
Mika Cross is an award-winning strategist on federal workplace transformation, work flexibility and work/life balance issues. She offers the following advice:
"Agencies should make workplace flexibility a priority in the year ahead because it's time for the Federal Government to get serious about its commitment to creating an efficient, inclusive, model 21st century workplace that is reflective of the American people for whom we serve."
"No longer is it sufficient to merely have work/life policies in place, but now is the time to strategically leverage them to meet the critical demands of creating the next generation of government."
"In 2015, leaders who are committed to increasing employee engagement and focusing on results will embrace flexible workplace practices. Work flex can inspire employees to have choice in how, where and when their best work can be done, while holding them accountable for results, quality and impact."
Cali Ressler is the author of "Why Managing Sucks and How to Fix It" and co-creator of the "Results-Only Work Environment"™. She had this to say:
"Over the last five years, employers have been realizing it's not a question of 'if' they should be embracing a culture of autonomy and accountability, but 'when' they're going to do it."
According to CultureRX, the company Ressler co-founded with HR expert and partner Jody Thompson: "ROWE™ teams see an average increase of 20% in productivity three months following training." Ressler and Thompson point to a number of case studies to buttress this point.
Sara Sutton Fell, CEO and founder of FlexJobs.com, told me:
"2015 will mark the year when more and more employers say 'the time is now.' Talent acquisition and employee retention efforts will force it, and the global marketplace will require it more than ever before."
The Takeaway
Savvy public sector leaders will continue to realize that progressive work flex programs, policies and procedures simply make good business sense in today's modern age.
Work flex is clearly a big win for employers and employees alike. That's why more public sector agencies at the federal, state and local levels need to "get with the program" ASAP.
DBG
AUTHOR'S NOTE: You also might like…
All views and opinions are those of the author only and not official statements or endorsements of any public sector employer, private sector employer, organization or political entity.
David B. Grinberg is part of the GovLoop Featured Blogger program, where we feature blog posts by government voices from all across the country (and world!). To see more Featured Blogger posts, click here.