Job seekers often send me links for federal jobs they believe are perfect for them. First, I quickly review the qualifications for the job. Then I compare the qualifications against their education and experience. Sometimes this review works in their favor, sometimes not.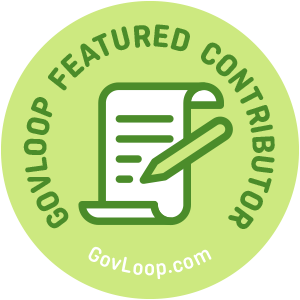 In my experience, job seekers have the most difficulty identifying and assessing their qualifications for federal jobs. These four quick tips can help job seekers successfully identify qualifications in federal vacancy announcements. Then, they can spend their time applying for federal jobs that are perfect for them.
Qualifications
Job seekers often stop reading after they review the summary and responsibilities in a federal vacancy announcement. Then, they declare they can do the job. These areas are NOT what hiring officials are using to evaluate potential candidates. Do not overlook it though; it may contain a good overview of the job. Focus attention on qualifications.
Qualifications contain descriptive information that hiring officials use to minimally qualify, rate, and rank applicants. The qualifications are determined ahead of time and vary based on the type of job and the agency. Most vacancy announcements contain required "specialized experience" and "education" qualifications. Sometimes education can be substituted for experience. And, some vacancy announcements include a link to the Office of Personnel Management (OPM) General Schedule Qualifications Standards so applicants can further research the job qualifications.
Quick Check #1: Do you meet all the required qualifications (i.e., education, experience, etc.) to apply for this job?
Competencies
Applicants are also evaluated against competencies listed in vacancy announcements. Competencies are knowledge, skills and abilities required to successfully perform the job. Competencies are also known as keywords. Keywords are job- and industry-specific words that are descriptive of the job tasks and behavioral characteristics. Use keywords in a resume to demonstrate qualifications for a job. If competencies are not in the vacancy announcement, research similar jobs to identify keywords.
Quick Check #2: Can you demonstrate on your resume where you have addressed the competencies required to qualify for this job?
Occupational Questionnaire
Do not underestimate the importance of the occupational questionnaire. Keywords are also in the questionnaire vacancy questions. The questionnaire varies based on the job and is usually multiple-choice. Applicants rate themselves on the level of education and experience they possess to qualify for the position. And, the questionnaire may require identifying the job and timeframe when the qualifications are demonstrated. Most importantly, questionnaire responses must also be supported in the resume. If not, human resources may adjust the questionnaire rating. And, look closely for the link to the questionnaire preview as it is often obscured in the announcement.
Quick Check #3: Does your resume support responses you provided in the occupational questionnaire?
How You Will Be Evaluated
Review this section before starting and submitting an application. It clearly outlines the agency process for applicant evaluation. See USAJOBS Learn About the Federal Application Process for a general application flowchart. Most applicants are evaluated based on their responses to the occupational questionnaire and their resume. Attach supporting documentation if a job requires additional specialized education, training, experience or a clearance. Finally, do not forget to upload supporting documents to USAJOBS.
Quick Check #4: Have you submitted all the required documents to demonstrate your qualifications (e.g., transcripts, certifications, SF-50, DD-214, etc.)?
In conclusion, these four quick qualification tips for federal jobs can make finding the perfect job easier. However, it is always important to carefully read the entire vacancy announcement. The perfect federal job is out there for you.
Review the Govloop resource 10 tips for finding a job on USAJobs and Best of USAJobs July 24 for federal job listings. And, see 10 usajobs tips that will get you a federal job and USAJOBS resume tips for assistance in applying for a federal job.
Adelle J. Dantzler, M.S. Ed., has advanced from a GS-3 student worker to a GS-15 Human Resources Specialist in the federal government. She has used her master's experience in instructional design to create innovative, customized virtual and instructor-led courses and curriculums at the high potential, team leader, GS-15, and senior executive levels at four federal agencies. As a Federal Job Search Trainer/Career Coach, she has successfully coached hundreds on the job search and facilitated career management, leadership and team-building with her certifications as a MBTI® & FIRO-B® Practitioner, Crucial Conversations and InsideOut Coaching Presenter, and EQ-i2.0 and CCL 360 coach.