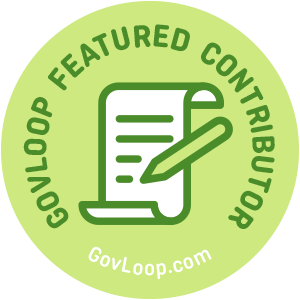 This year the Connected Government Act – requiring federal agencies to build future sites in a mobile-friendly way – was signed into law. It is one of many initiatives that encompasses two important legislative trends in 2018: IT modernization and improving government customer experience. After years of increased investment in government websites, but stagnant satisfaction scores, it's about time.
Improving government websites (and all digital service delivery) is a tall order. Unlike their counterparts in the private sector, federal site administrators face legal and political barriers to gathering quality user feedback.
To keep pace with citizen expectations, agency leaders must think bigger than quarterly satisfaction reports; they must gather real-time, actionable feedback. And from my work with federal digital teams, here are three tips for doing just that.
Look for success – not just satisfaction
Benchmarks can function as a motivating proof point for executives, but for the last 15 years, digital satisfaction benchmarks have remained stagnant. This is because many leaders consider benchmarks a way to check the box, rather than a metric to be monitored. But that isn't the only problem.
Asking citizens if they are satisfied with your site is not an effective methodology for improvement. There are just too many reasons why researchers or lobbyists or students or citizens visiting your website will find exactly what they need and still be unsatisfied. Imagine how many passionate citizens are using open-ended response boxes about usability to air their political opinions…
To the extent possible, policy comments and site experience feedback should be kept separate, and that separation should be made clear to citizens. Asking page-level, specific questions that can quantify successful and unsuccessful visits to your site (more on this later) is essential.
Additionally, measuring for success leaves room for fluctuating feedback. Rather than trying to "beat" last year's benchmark, you can revel in positive and negative comments because they help you identify visitors' changing expectations, and optimize accordingly.
Define success in your terms
One size obviously does not fit for all website content or design, and the tools you use to analyze your site's performance should reflect that. Determine the marks of a successful digital experience for your stakeholders. Who are your target audiences? Why are they visiting your site? From questions like these, develop relevant key performance indicators unique to their goals.
Some agencies keep this simple, asking a one or two question survey about the helpfulness of each page, and for potential improvements. Whatever you choose, flexibility to measure and adapt based on user needs is key.
Citizens value the content they find on federal websites, and agencies are investing accordingly. Do everything you can to ensure they are successful in finding the information they came looking for to maximize that investment.
Iterate often
After you've determined what questions will be most indicative of success for your users, watch responses (and insights) roll in.
Keep an eye out for problem areas, and when you find them, marry user responses with analytical and operational data to really get to work. Find out where you are losing people. If there is a point in the customer journey that is sticky, and individuals are dropping off or spending more time than you expected, dig into citizen feedback on that page, and optimize to improve the user experience.
If you've found satisfaction benchmarks to be a helpful 10,000 foot view, by all means keep them. But having page-level, actionable feedback to pair with that satisfaction data will hasten your progress toward more user-centric services.
The agencies that are doing well know when citizens are successful on their government websites, not just if they're satisfied. Your digital analysis must include feedback you can act on.
Ashley Robinson is part of the GovLoop Featured Contributor program, where we feature articles by government voices from all across the country (and world!). To see more Featured Contributor posts, click here. You can follow Ashley on Twitter and LinkedIn.