Posts Tagged:

Snowflake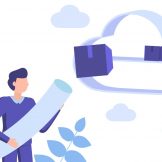 Conveyed from an indisputable single source of truth, data-based facts are why the public overwhelmingly trusts Dr. Anthony Fauci.
Many agencies are considering cloud technologies, which remove the need for on-premise data storage that creates silos by geography, technology or location.
Data reflects how people work. At GovLoop's online training on Wednesday, two government IT experts agreed that how an agency structures its data mirrors how its people work.