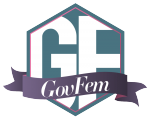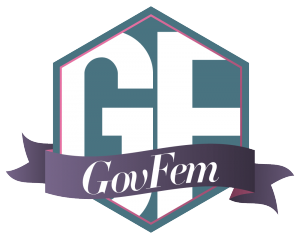 Happy Anniversary! 
About this time last year, I was sitting in a meeting with other GovLoop staffers thinking through ways we could better serve our audience of over 200,000 public servants. We talked about what challenges they face and how we could help them overcome barriers. We talked about what govies wanted from public service and how we could achieve whatever that was. And we even talked about the little things they face at the office every day that we could simply call out to say, "Guess what, you're totally not alone in that."
It was an awesome conversation, with a lot of great ideas tossed around. But as we thought about every segment of government, from GS-1 to SES, I couldn't help thinking, "Isn't this a little different if you are a woman in government? Do female public servants have their own challenges and aspirations that we aren't quite addressing?"
I decided that, yes, there was a hole in the support we were providing govies. Then I decided to address that gap by creating a series of articles, interviews, resources, and videos dedicating to capturing the female experience in government. GovFem was born.
One Year Later
If you've been with GovFem since it started last December, you and I have spent a whole year chatting about the issues, challenges, and even some fun facts about women in the public sector. In case you are a little late to the party (it's okay, welcome!), here's what you missed:
Since December 2015, we have published 53 articles. Altogether, those articles have accrued more than 48,000 page views!
Based on page views, these are our top five most popular GovFem posts:
We also interviewed a few amazing women leading the public sector, including:
Finally, we visited the Federally Employed Women's National Training Program in New Orleans and the Next Generation of Government Training Summit to hear from even more awesome speakers about how women work in government.
It's been an awesome year! And we're not stopping there. Stay tuned to GovFem for weekly posts, interviews, and even a few videos about women in the public service!
Have ideas for future GovFem article topics? Let us know in the comments below or email me at [email protected]