What's the next big thing in local-government communications?
In my opinion, it's not big data or cyber security or millennial recruiting. All of those things are important components of success, but their transformative potential pales in comparison to the most powerful — and probably most untapped — force in government:
Us.
In the second blog of this Journalism.Gov series I talked about the concept of "aggregation for good." Today, I'm going to suggest that units of government take that idea one step further — that we can work together to create a government communications network that can reach more people and do more good.
OK, So How Does That Work?
During the past two years in Kane County, IL, we've created a local-government outreach program that's a little different than anything I'm aware of in the United States — or the world, for that matter.
It's called "Kane County Connects," and in some ways, it's a little bit like a local-government news service.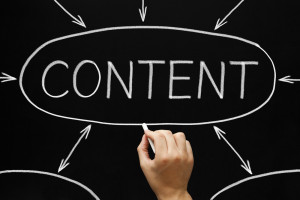 It's primary content management system is a simple WordPress blog — KaneCountyConnects.com. As the county's outreach coordinator, I fill that blog by reposting and sometimes rewriting news releases and website content from various units of government and nonprofit organizations.
I do this as a service to other local government agencies and nonprofits — to simply help each organization get the word out to a larger audience — and as a service to the citizens of Kane County, who find value in having local-government "news" in one place.
Built on Aol's original "Patch" model, the blog is supported by a daily e-newsletter and various social-media channels, which help drive traffic to the blog, and in turn, to the websites of local units of government.
You can think of Kane County Connects as a kind of Kane County digital magazine or as a portal for local government information or as a local-government "aggregator" — whatever floats your boat or helps you wrap your head around the concept.
As I've said in earlier posts, I've been surprised and delighted by the success of this somewhat-unusual government outreach initiative. Our daily and weekly e-newsletters combine for more than 10,200 subscribers, our blog generates about 60,000 page views a month, and since inception, the blog alone has gathered almost 1.7 million views.
I believe this is a model that more units of government ought to at least consider adopting.
In my opinion, this outreach model is especially effective for county government, because we're made up of so many component parts and elected offices. But I also think this "one stop shop" works for smaller units of government (municipalities, for example) as well as state and federal government organizations that are trying to grow an "audience" and improve engagement.
Intergovernmental Co-Conspirators
When we started this outreach experiment in Kane County, IL, a couple years ago, it took a little while to catch on. Every unit of local government, after all, has its own way of doing things and wants to have final say on its outreach messaging.
Over time, and because of our outreach success, we've gained our share of innovators and early adopters, and I think we're starting to get into the "early majority" stage of Everett Rogers' Diffusion of Innovations bell curve.
KCC now features regular content from a number of local-government contributors, some of whom post directly to the WordPress site.
Here are just a few examples:
And those are just five samples from Kane County government contributors.
Kane County Connects features important, super-valuable property tax information from the Supervisor of Assessments and Treasurer's Office, election and voting information from the Kane County Clerk's Office and Aurora Election Commission, roadwork alerts from the Kane County Division of Transportation and criminal justice news from the Sheriff's Office, Coroner's Office, State's Attorney's Office and 16th Circuit Court.
We also feature regular content from local government units within the county of Kane — press releases and alerts from municipalities, school districts, libraries, park districts, chambers of commerce, economic development groups, police and fire departments and nonprofit organizations.
Finally, we localize "trickle down" content from state or federal government agencies or organizations. As an experiment a couple weeks ago, we localized and re-posted a GovLoop blog by Michael Steinberg headlined "3 Key First 100 Days Actions That Affect Kane County," which so far has received 1,821 views.
Visit KaneCountyConnects.com and/or sign up for the KCC daily e-newsletter to get an idea how effective and how cool this concept is.
And This Is Just a Beginning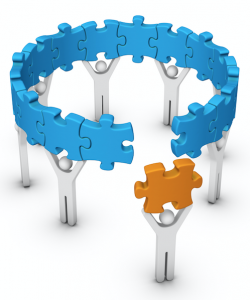 I truly believe that Kane County, IL, has stumbled upon an outreach model that has the potential to revolutionize local-government communications.
I also believe that we've only begun to tap into our potential.
Every unit of local government has and is — every day — producing information that's of vital interest. We have top experts in many fields, we have talented writers and public speakers and access to databases, and we have digital media tools that give us unprecedented ability to communicate with the people we serve.
These are formidable assets, to say the least.
Is it possible that the only thing we've lacked over the years is a decent editor?
A Final Admonition
Before I sign off, a couple of deep thoughts.
I don't think there's any doubt that local government can do a better job of getting people engaged. We can make government information gathering and dissemination more fun, more digestible, more innovative and more valuable.
To do that, we have to be willing to experiment a little bit, take some calculated risks, learn from the private sector and work together.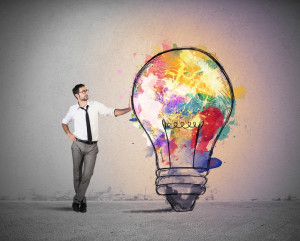 Throughout this Journalism.gov series, I've tried to advocate for a kind of "new wave" government outreach that marries the best of two disciplines to create a hybrid of sorts — a "government journalism" that has a foundation in quality, integrity, openness and reader-friendly appeal.
I want to make it crystal clear, however, that no government information service can ever replace the Fourth Estate. No matter how transparent or open, government can't perform the watchdog function that's essential to democracy. And whatever evolution happens in government communications in the next decade, it ought to be in partnership with and a complement to the work of mainstream media.
That said, we live in a fast-changing world where "fake news" roams the earth and splintered, polarized news sources seem to enhance public discord and make it harder and harder for people to find common ground.
I hope that in the coming years, government communications will evolve. If we follow some of the principles and best practices I've set out in this series, maybe we can create government outreach that not only engages more people but serves as a much-needed bedrock of quality, dependability, civility and truth.
Next Week: Journalism.Gov 2.0
-30-
Read The 'Journalism.Gov' Series
Rick Nagel is part of the GovLoop Featured Blogger program, where we feature blog posts by government voices from all across the country (and world!). To see more Featured Blogger posts, click here.