Posts Tagged:

process improvement
It is a mindful bureaucracy that responds to and addresses real needs and eagerly welcomes challenges and tests over time.
While big data presents myriad opportunities for improving government, the challenges of interpreting massive data sets demand a higher level of analytical skills, as well as a healthy respect for the unpredictability of human nature.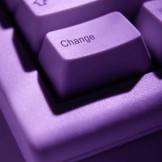 To successfully engage organizational change, we need to be aware of the challenges and be prepared to deal with them professionally and confidently.